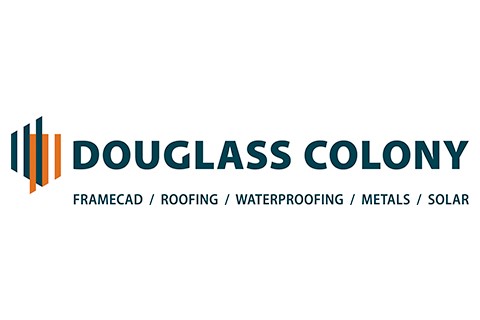 Douglass Colony Group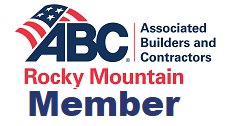 Company Description
SINCE 1947, CELEBRATING OVER 75 YEARS!
Douglass Colony Group is a full-service specialty contractor that has been servicing Denver and the entire Rocky Mountain region since 1947. Our mission is for each and every customer to be completely satisfied with the work we do. We provide our customers with excellent, seamless service from design to completion using quality materials, competent friendly communication, and innovative, energy-efficient solutions.
Douglass Colony Group has three locations throughout Colorado (Commerce City – HQ, Greeley, and Colorado Springs) and employs over 500 people including installers, designers/CAD draftsmen, superintendents, project managers, sales, accounting, safety professionals, and quality control specialists. The largest commercial roofing, metals, solar, waterproofing, and FRAMECAD-capable company in Colorado and the Rocky Mountain region, Douglass Colony's materials, services, and expertise are unparalleled. With the experience and size to back our reputation, there is no limit to the services that we provide. In fact, we'll happily tackle jobs other companies hesitate to take on. We are certified installers of every major manufacturer with a proven record of proficiency and will assist you on any project, with anything from budget numbers to design and development.
To help your business go Green, our sales team is LEED-accredited. Whether you are aiming for a specific LEED certification or simply looking to reduce your environmental footprint, our design and sales representatives will recommend a variety of products and applications to fit your needs.
Categories
Members

Division 2 - Site Construction

Division 5 - Metals

Cold Formed Metal Framing
Load Bearing Metal Studs
Metal Decking
Metal Roofing
Miscellaneous Metal Fabrications
Steel Joists

Division 7 - Thermal and Moisture Protection

Exterior Insulation and Finish Systems
Fireproofing
Firestopping
Insulation
Joint Sealers
Membrane Roofing and Sheet Metal
Pedestal Pavers
Preformed Roofing and Cladding / Siding
Restoration
Roof Specialties
Roofing Tiles
Shingles
Skylights
Thermal and Moisture Protection
Waterproofing / Dampproofing
Weather Resistant Barriers

Division 10 - Specialties

Louvers, Vents and Screens

Division 13 - Special Construction
To Top